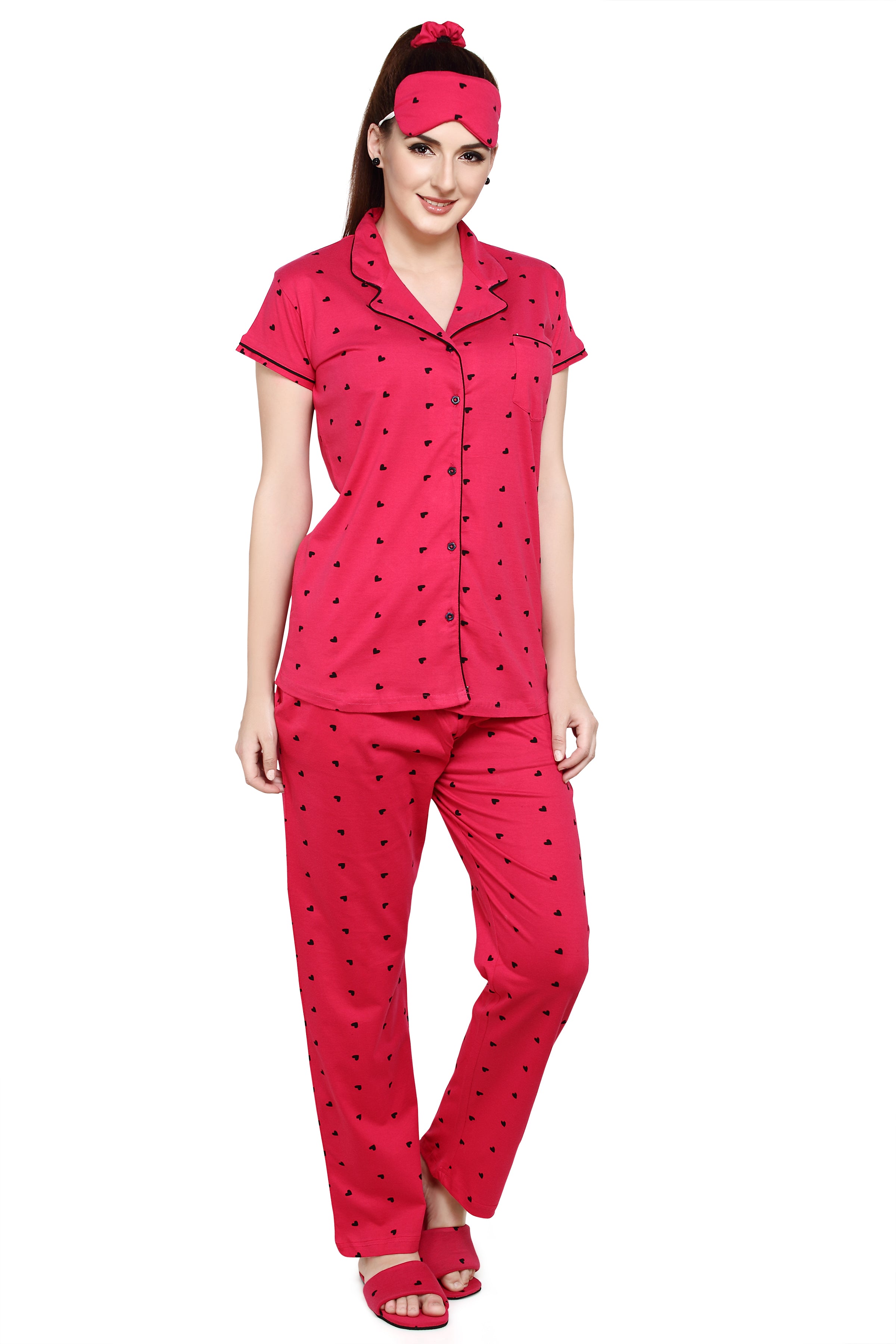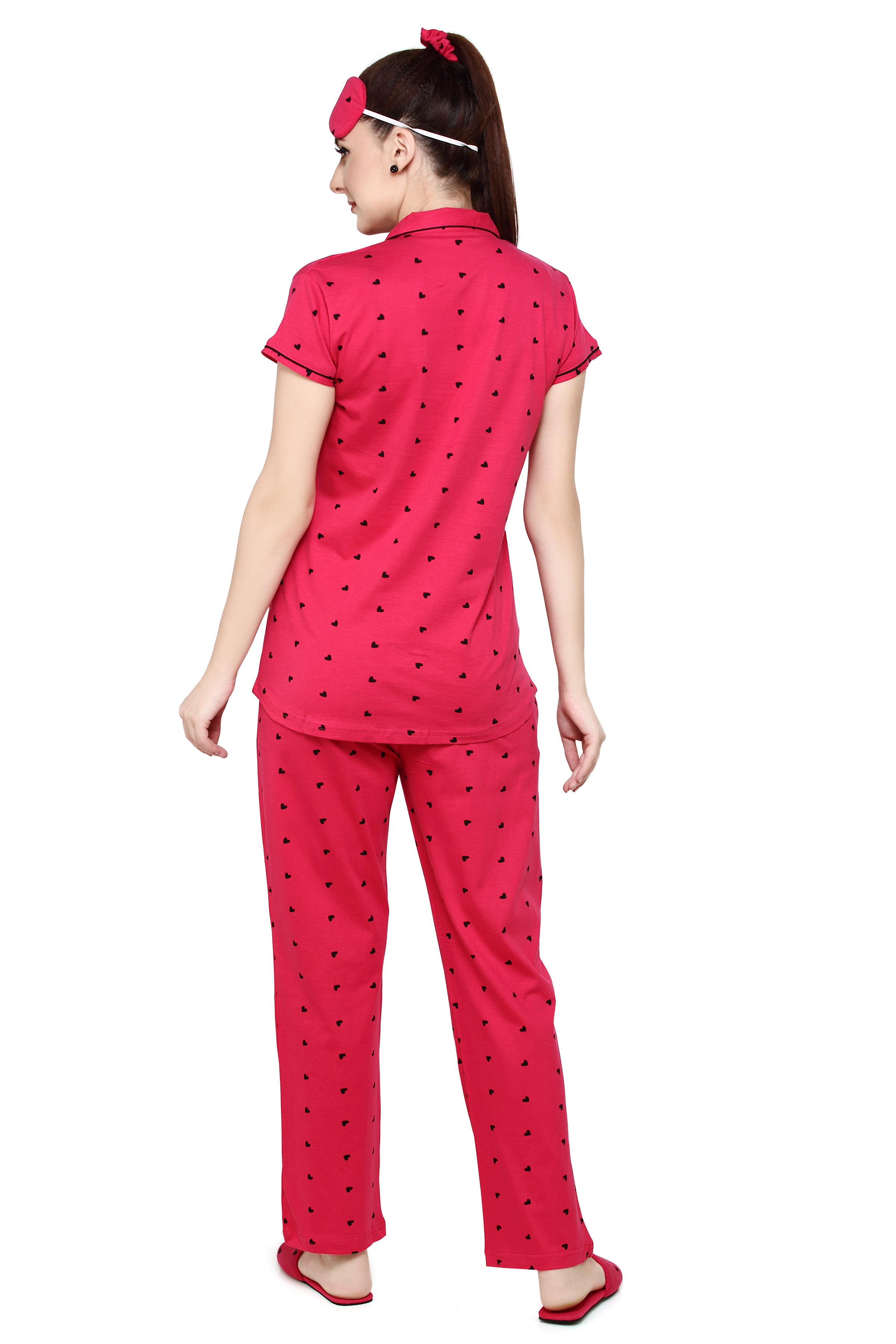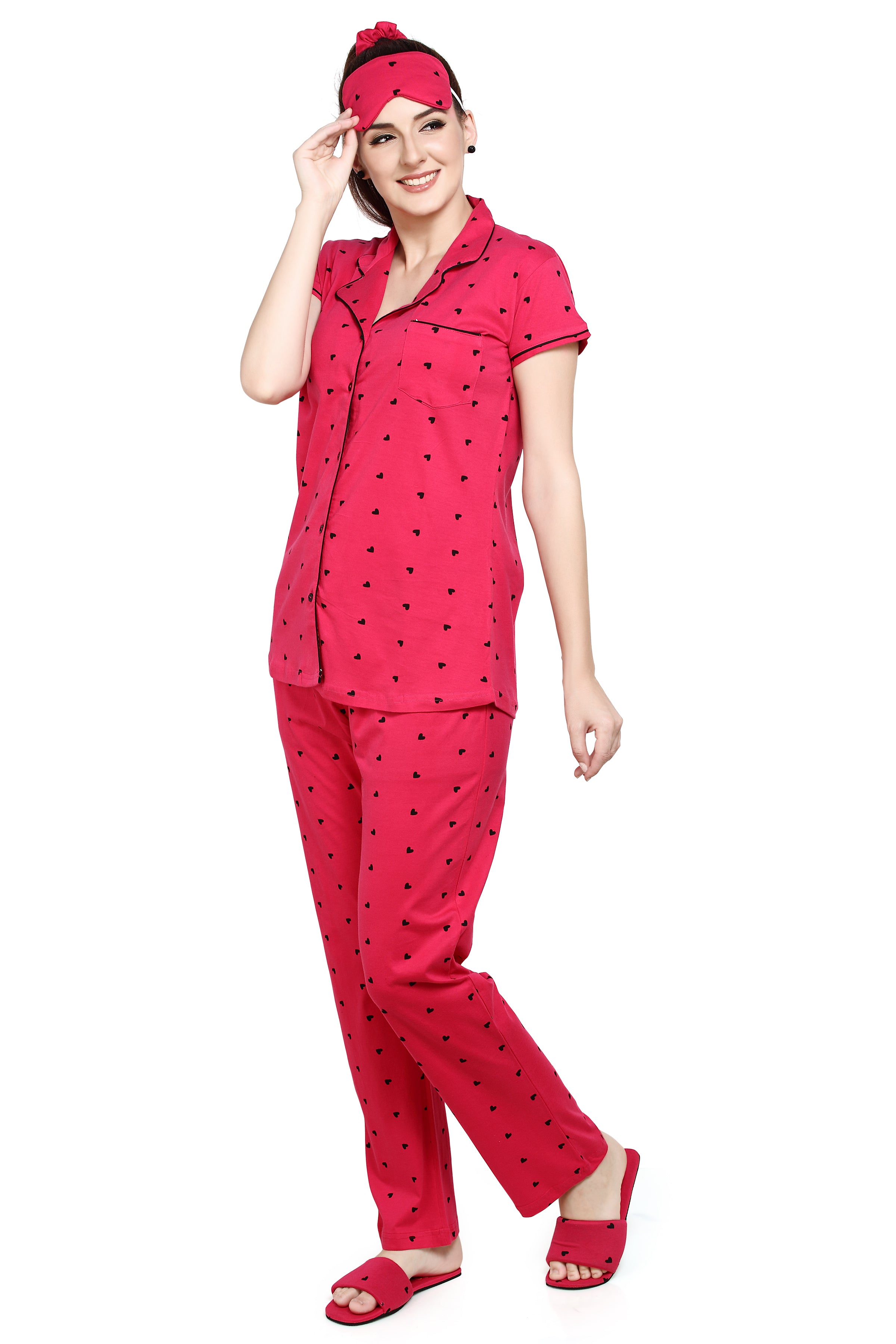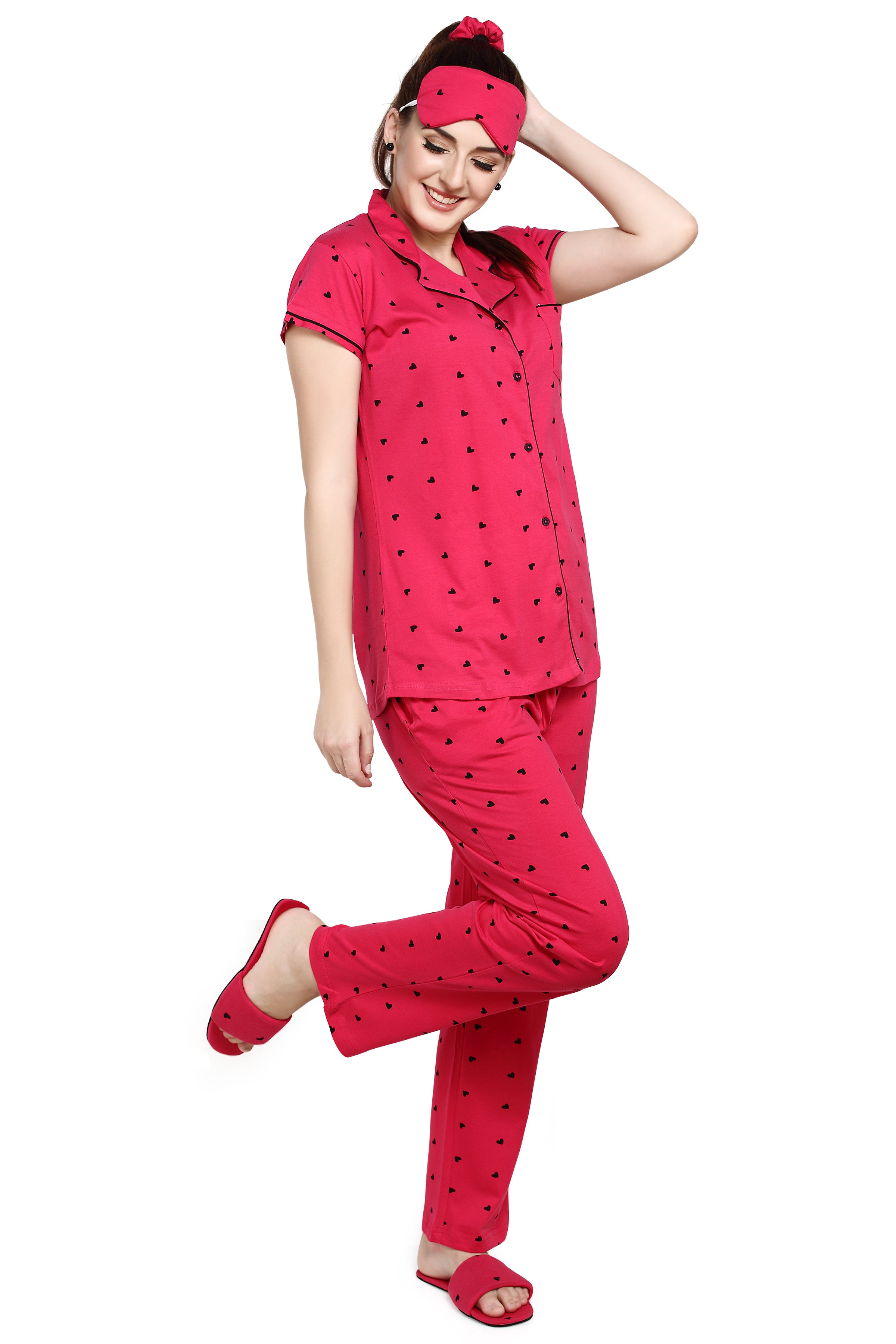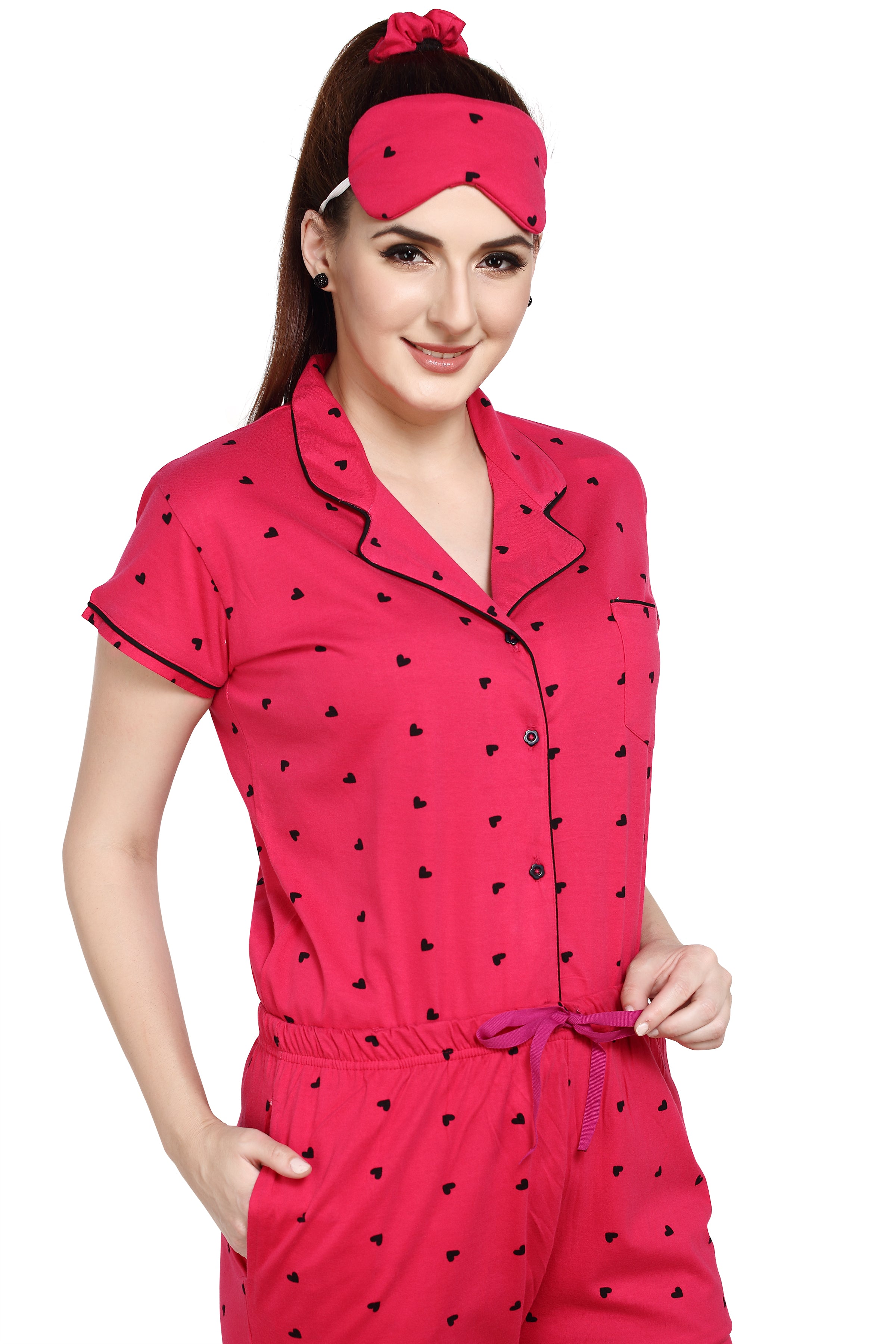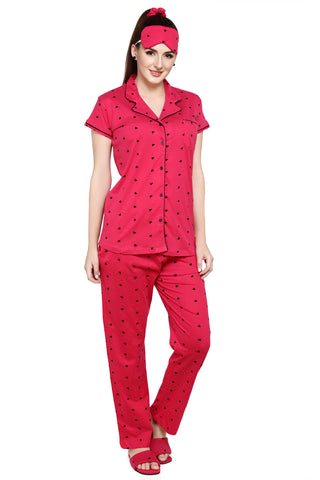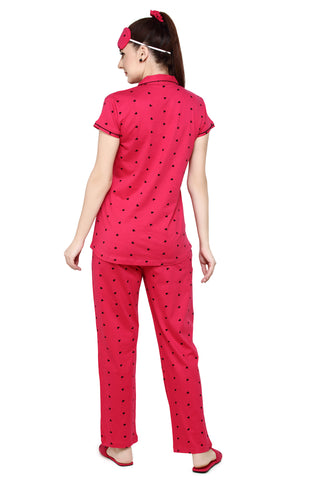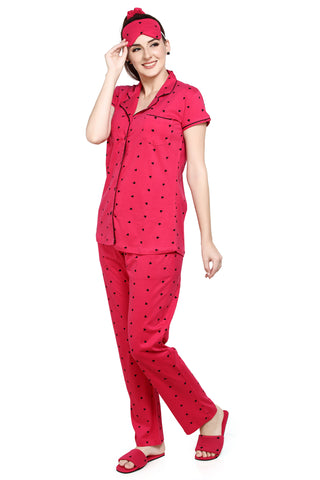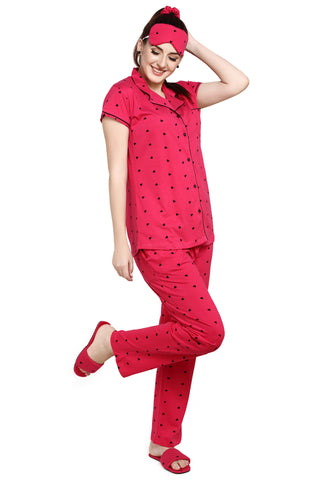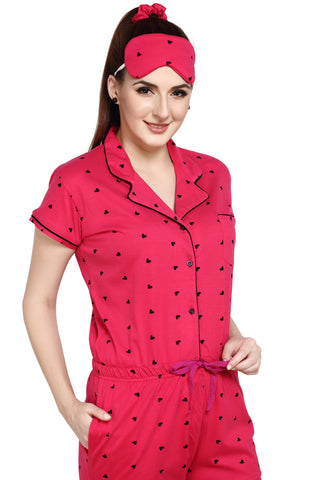 evolove Women's Hosiery Cotton Virtual Pink Hearts Print Button & Collar Shirt-Pyjama Set / Night Suit with Free Bedroom slippers, Scrunchie & Eye mask (Virtual Pink)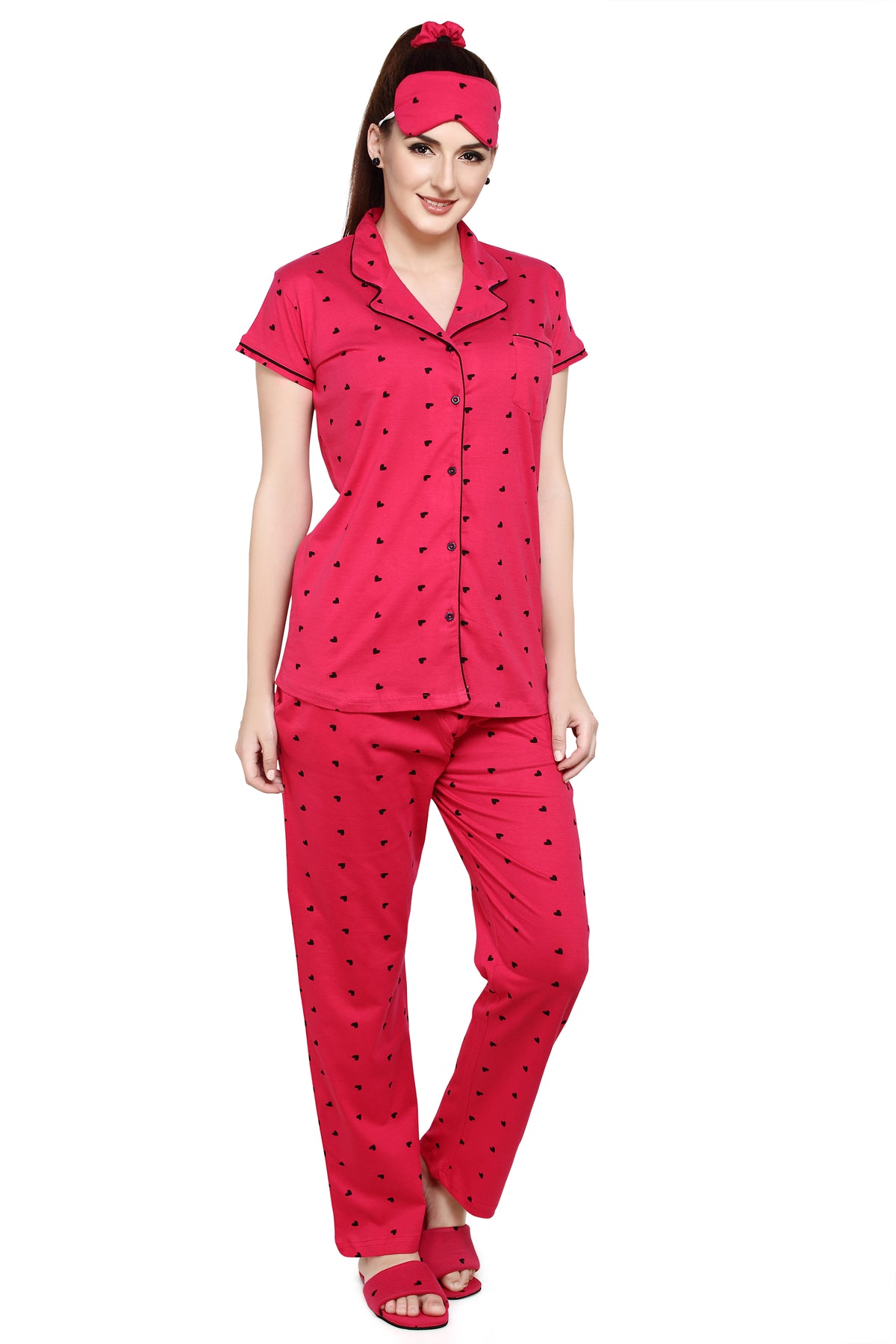 evolove Women's Hosiery Cotton Virtual Pink Hearts Print Button & Collar Shirt-Pyjama Set / Night Suit with Free Bedroom slippers, Scrunchie & Eye mask (Virtual Pink)
Evolove: Leading Indian Apparel Manufacturer Brand

Be it a selfie time or while sleeping at Nighttime or evening walk or a casual daily day wear while working at home, go for a pajama party, or use as a travel essential, use it while your yoga sessions or just chilling out with your besties evolove Nightsuit will make sure you feel cosy &  comfortable all the time.


Proudly made in India by a team of specialist, backed by years of manufacturing excellence who selects the best cotton fibre and spin it to create a soft and strong fabric with vivid and eye-soothing dyeing of colours and finally stitching to make it a comfy fit.

We make sure our products fit well on your body and your pocket too.


Colour: Virtual Pink
Fabric: Cotton Hosiery || Soft Waist Elastic with stylish drawstring and convenient side pocket for that classic finishing to your lounge wear.
Package Content: 1 set of All-over-print Shirt Style Top & Pyjama NightSuit Set
Soft & comfortable. Perfect gift for your loved ones, can be worn for casual walk, evenings, as nightwear, sleepwear, night dress and all-daywear. 
For more collections in Pyjama, Nightsuit, Capris, Palazzo, Culottes, Track Pants, Bra & Panties, visit our Amazon Store by clicking on our Brand Name evolove