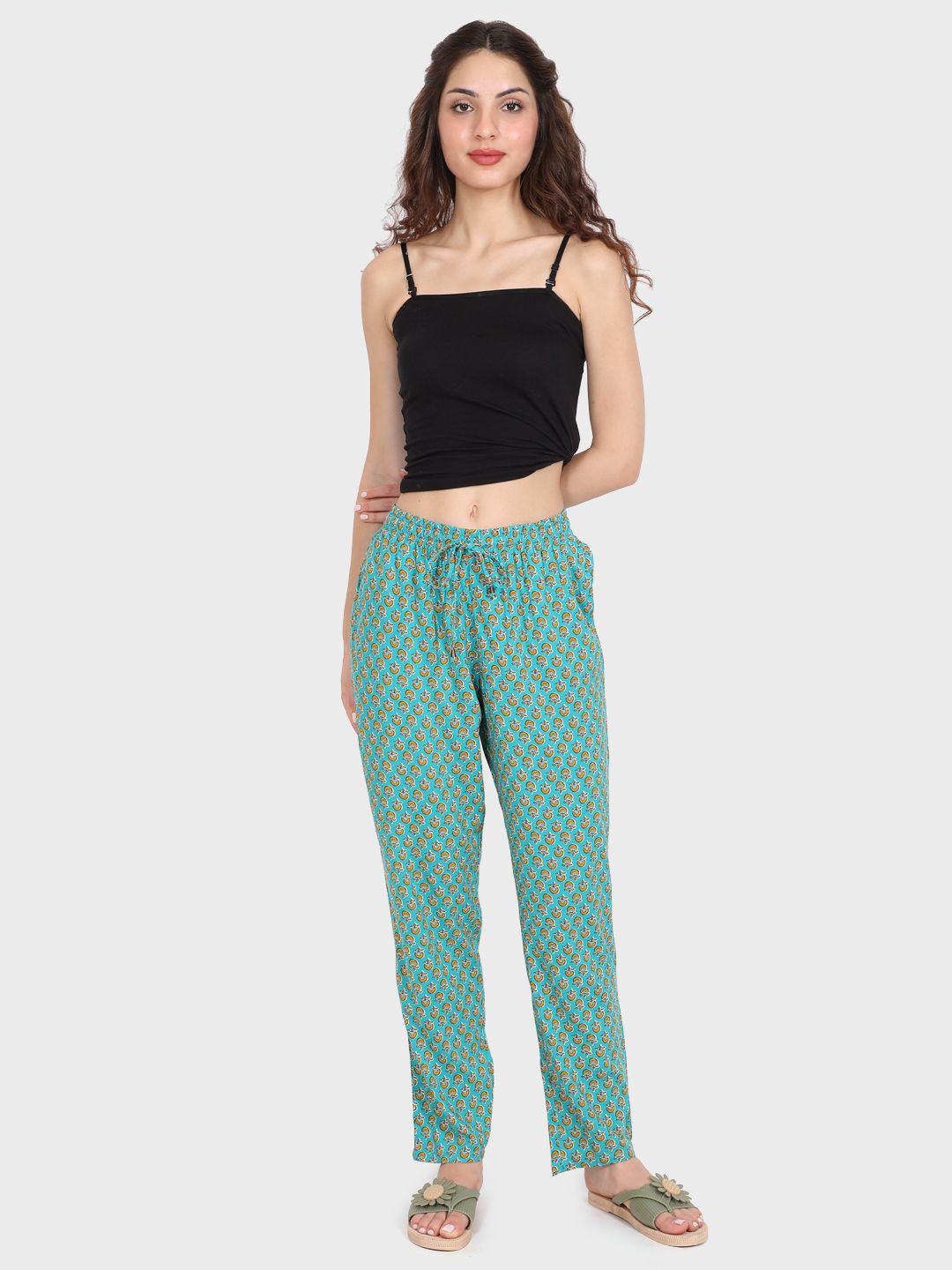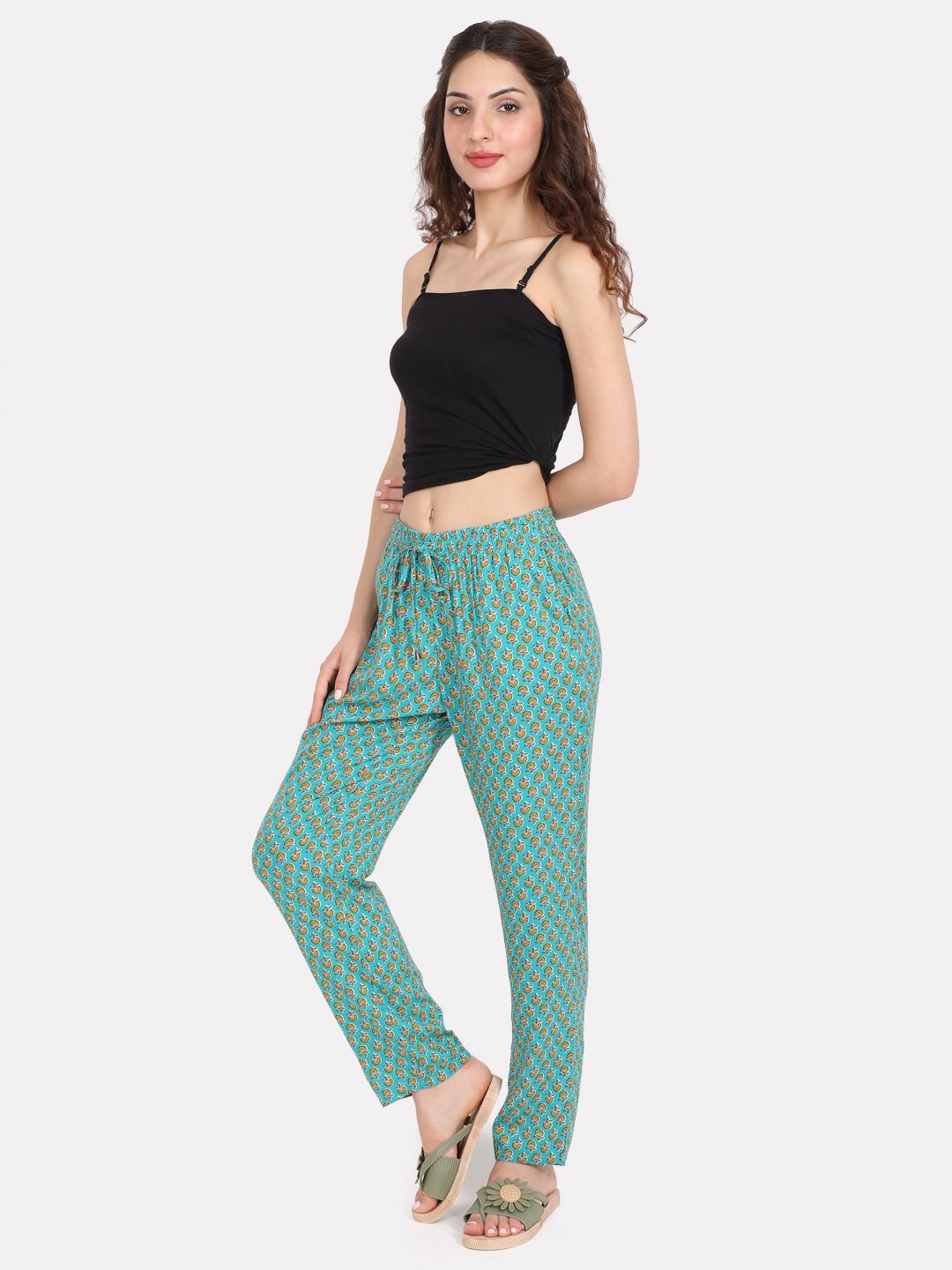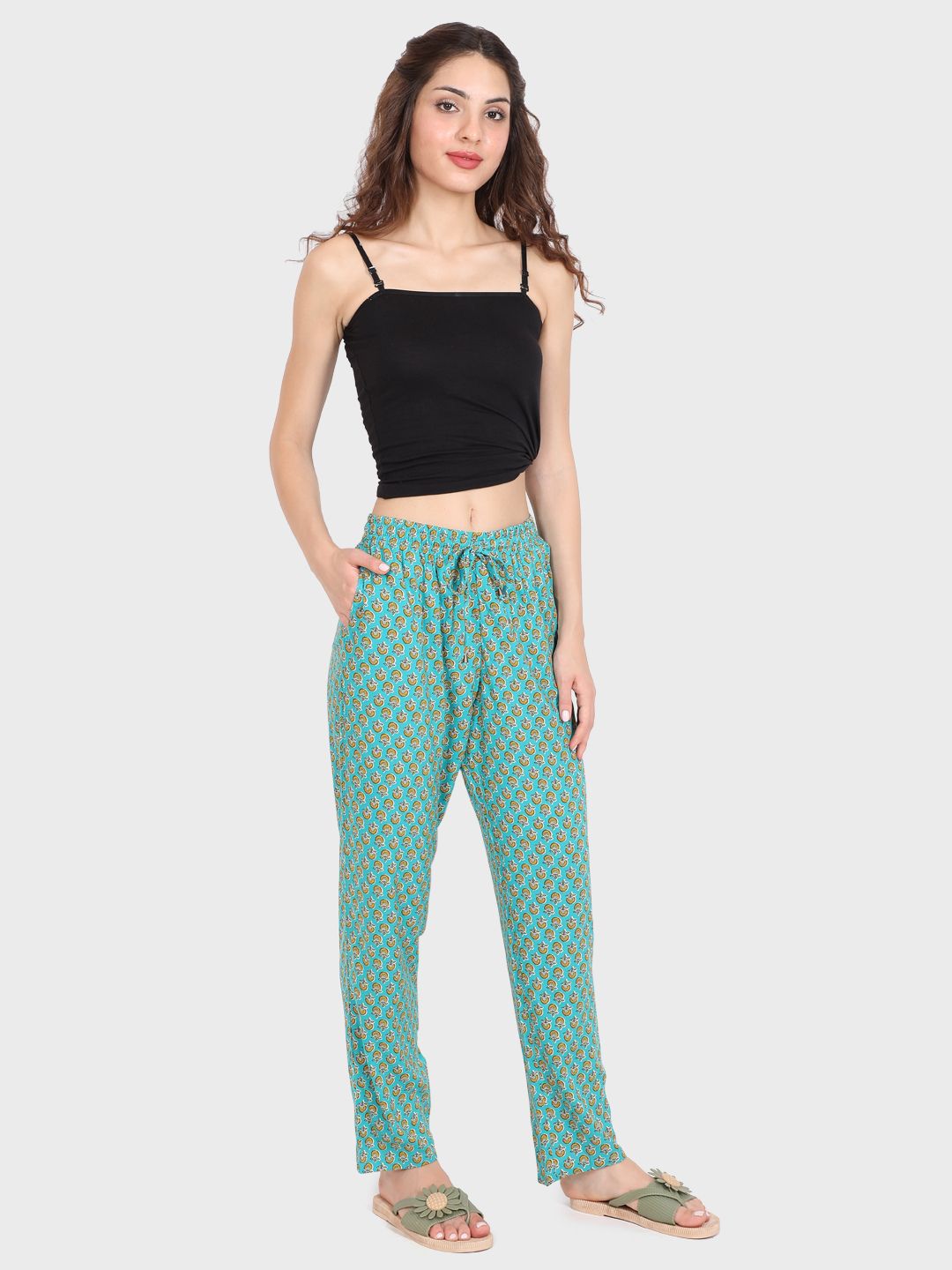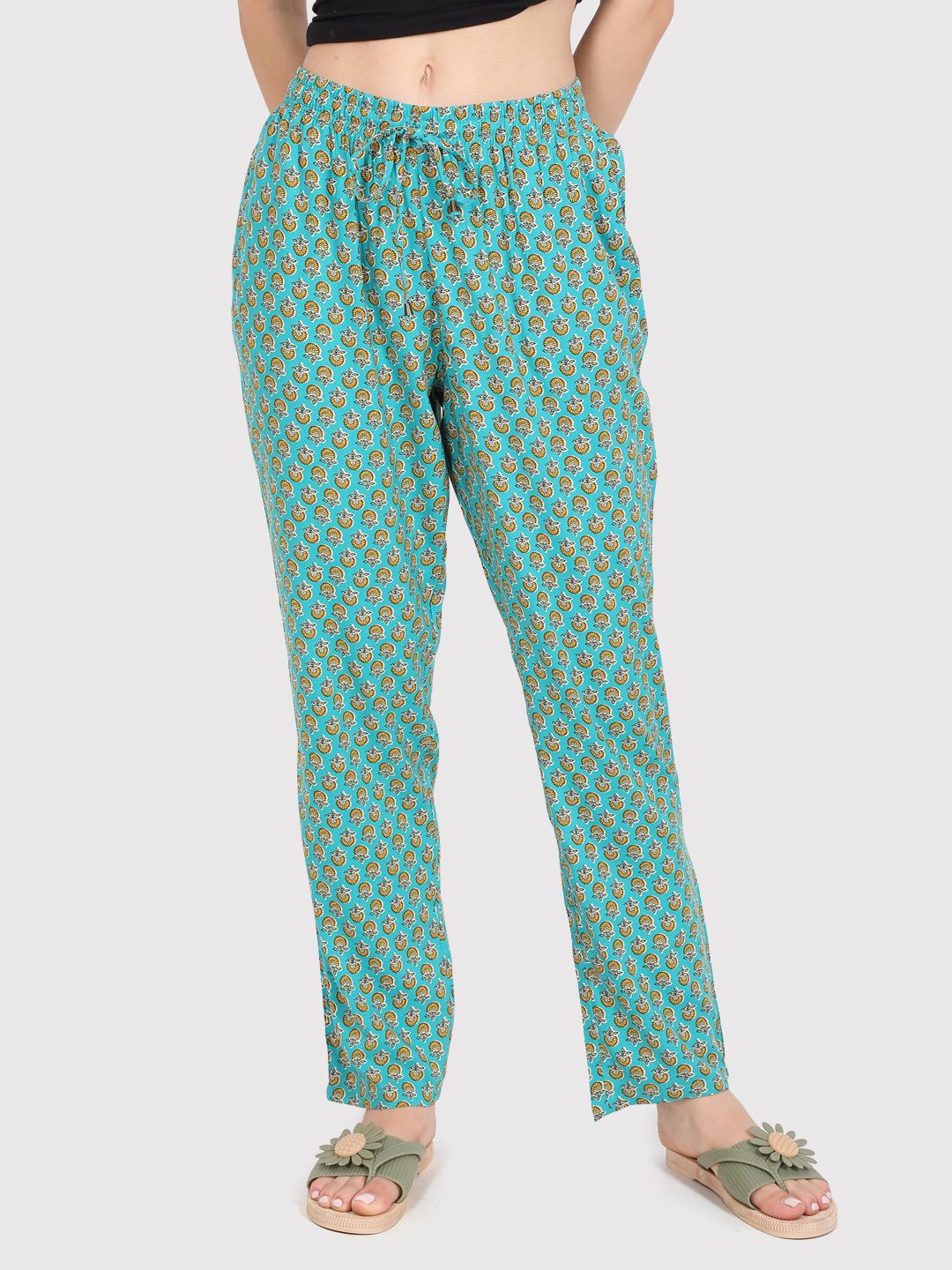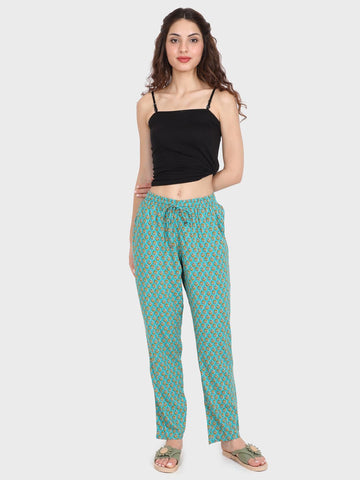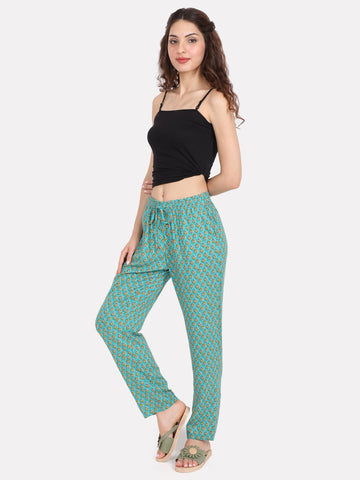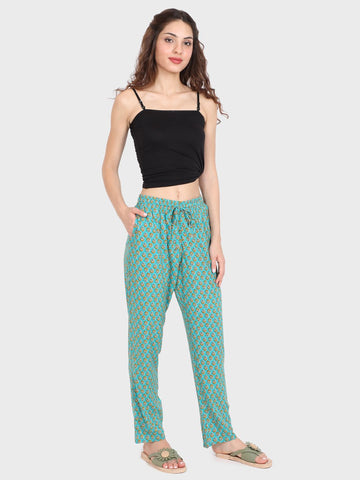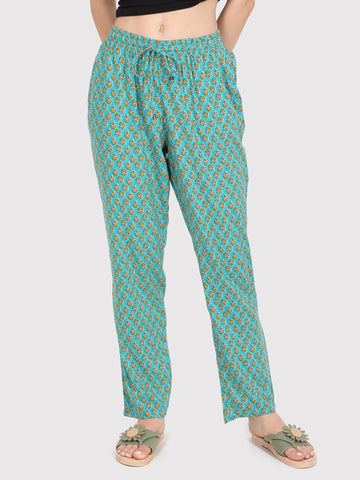 Evolove Women's Cotton Printed Pajama Relaxed Lounge Pants With Pockets (Teal)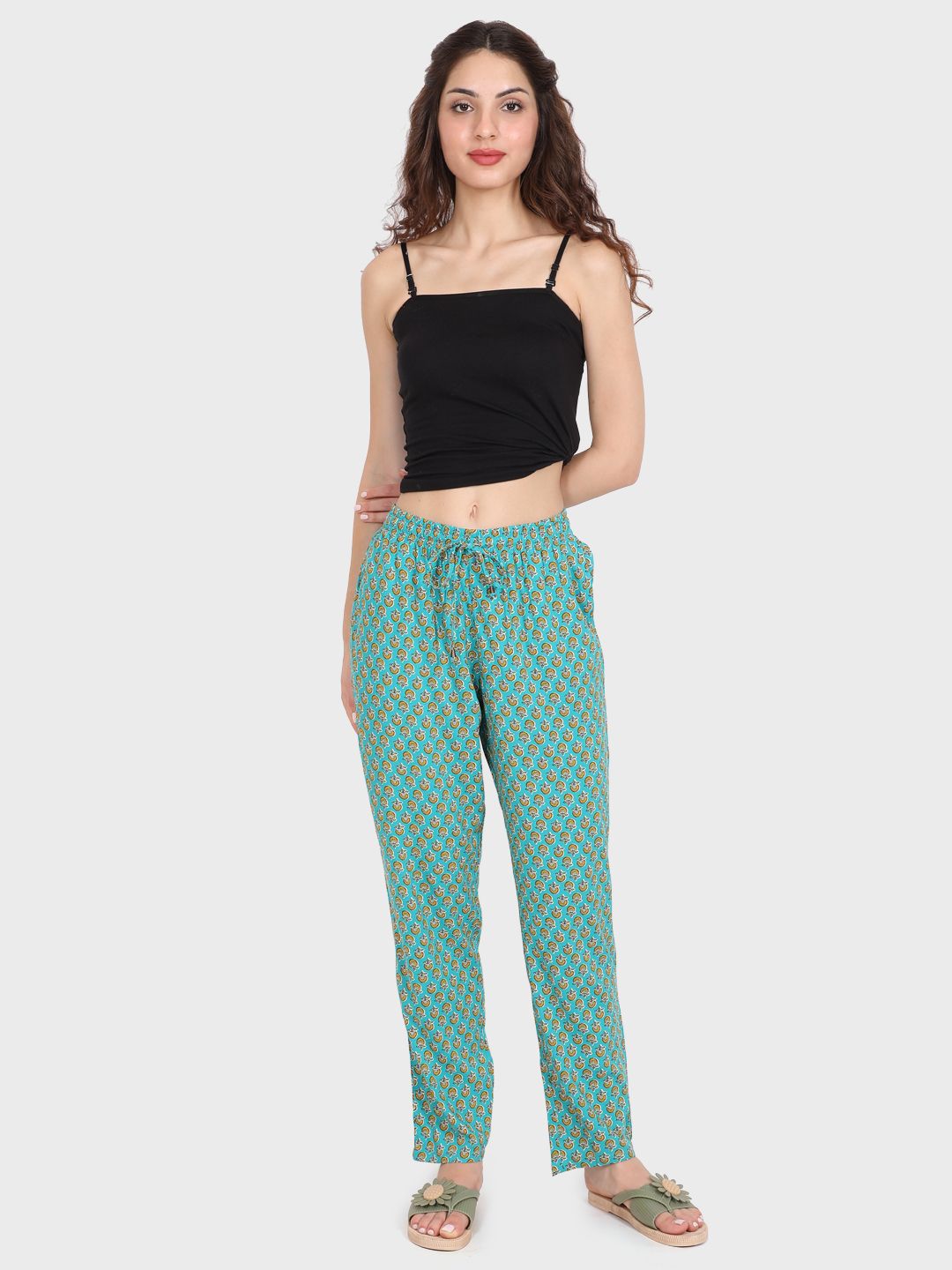 Evolove Women's Cotton Printed Pajama Relaxed Lounge Pants With Pockets (Teal)
Be it a selfie time or while sleeping at Nighttime or evening walk or a casual daily day wear while working at home, go for a pajama party, or use as a travel essential, use it while your yoga sessions or just chilling out with your besties evolove Night pajama will make sure you feel cosy &  comfortable all the time. Proudly made in India by a team of specialist, backed by years of manufacturing excellence who selects the best soft fibric and spin it to create a soft and strong fabric with vivid and eye-soothing dyeing of colours and finally stitching to make it a comfy fit. We make sure our products fit well on your body and your pocket too.

Comfort : Relaxed Loose Fit for Comfort; Drawstring Waist for Proper Fit; Easy to Wear and Maintain.
Made in natural breathable Rayon for your daily comfort.
Freedom of Movement : The High Rise Pajama offer good Freedom of Movement; With a simple functional cut and fabric that is guaranteed to stretch and keep you comfortable
Design & Style : The Drawstring Waist Pant comes with 2 Side Pockets; Floral Printed Design.