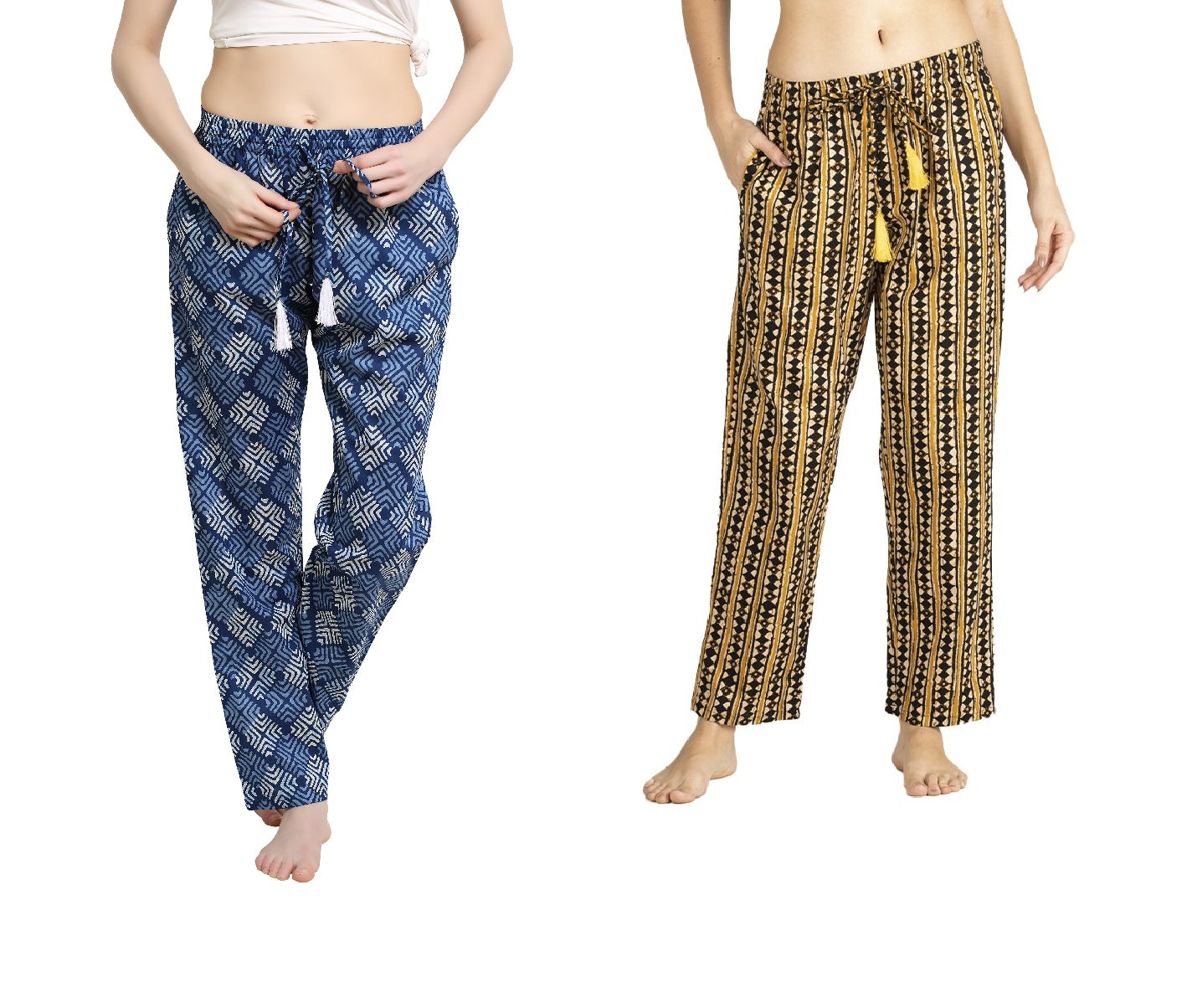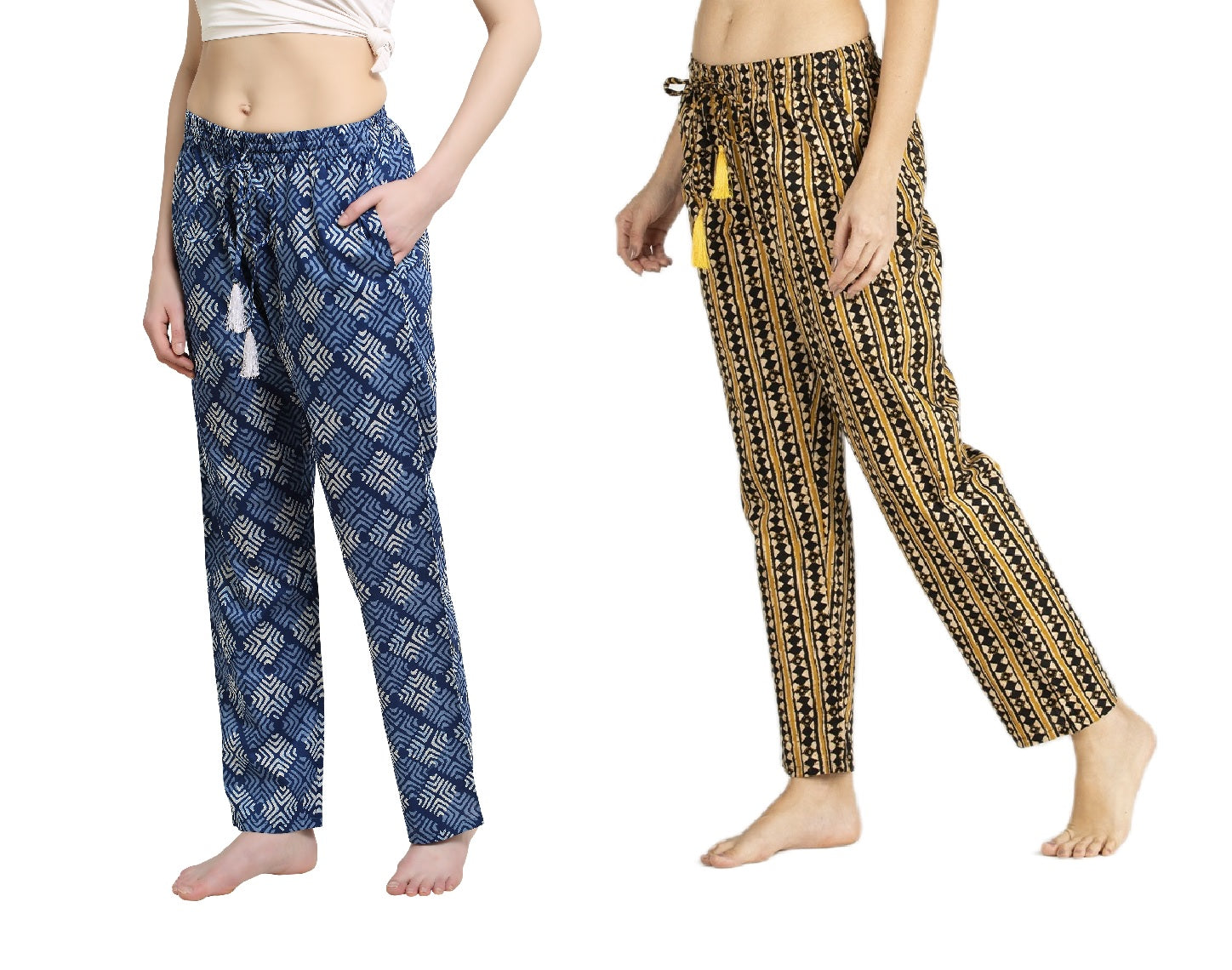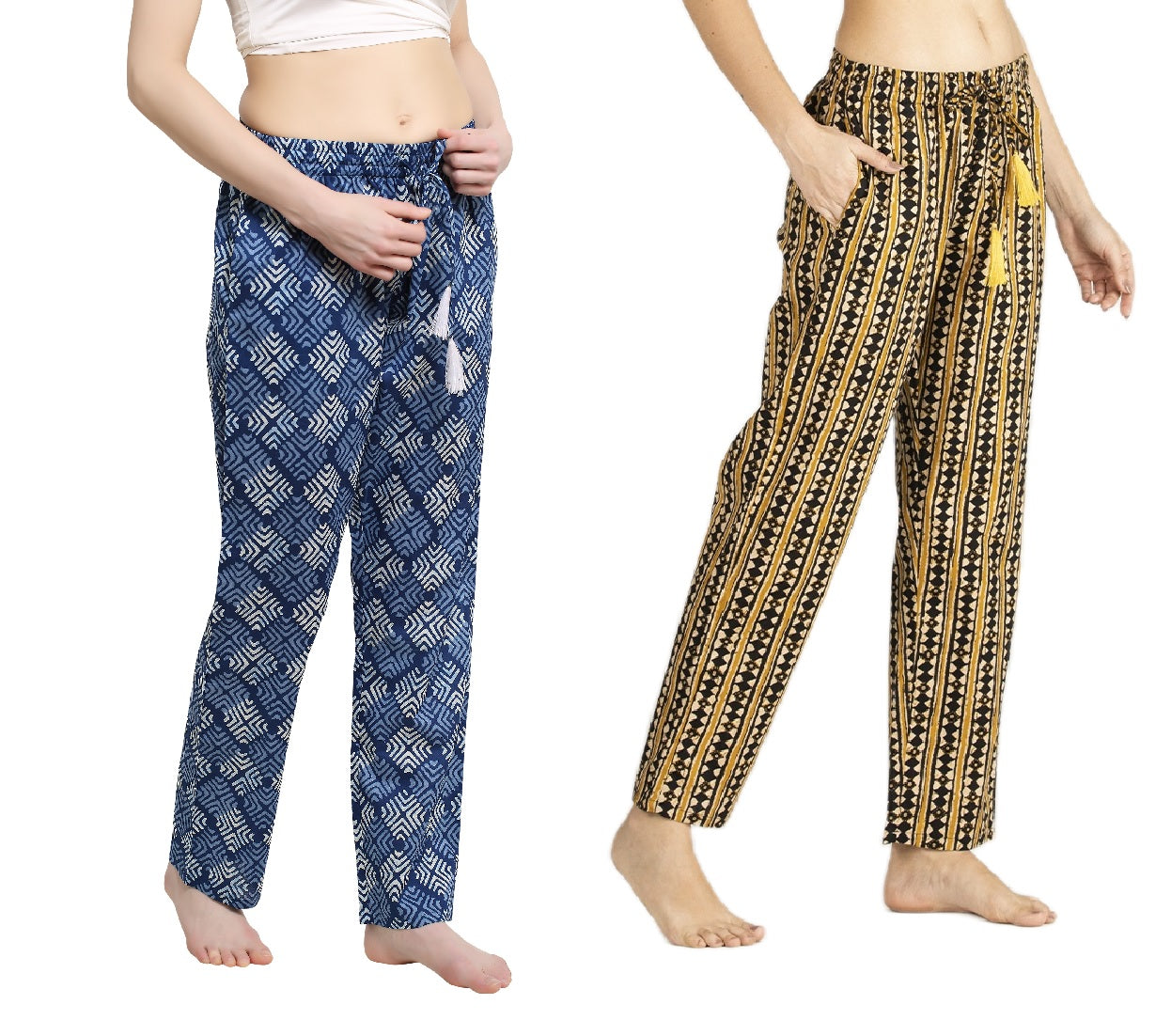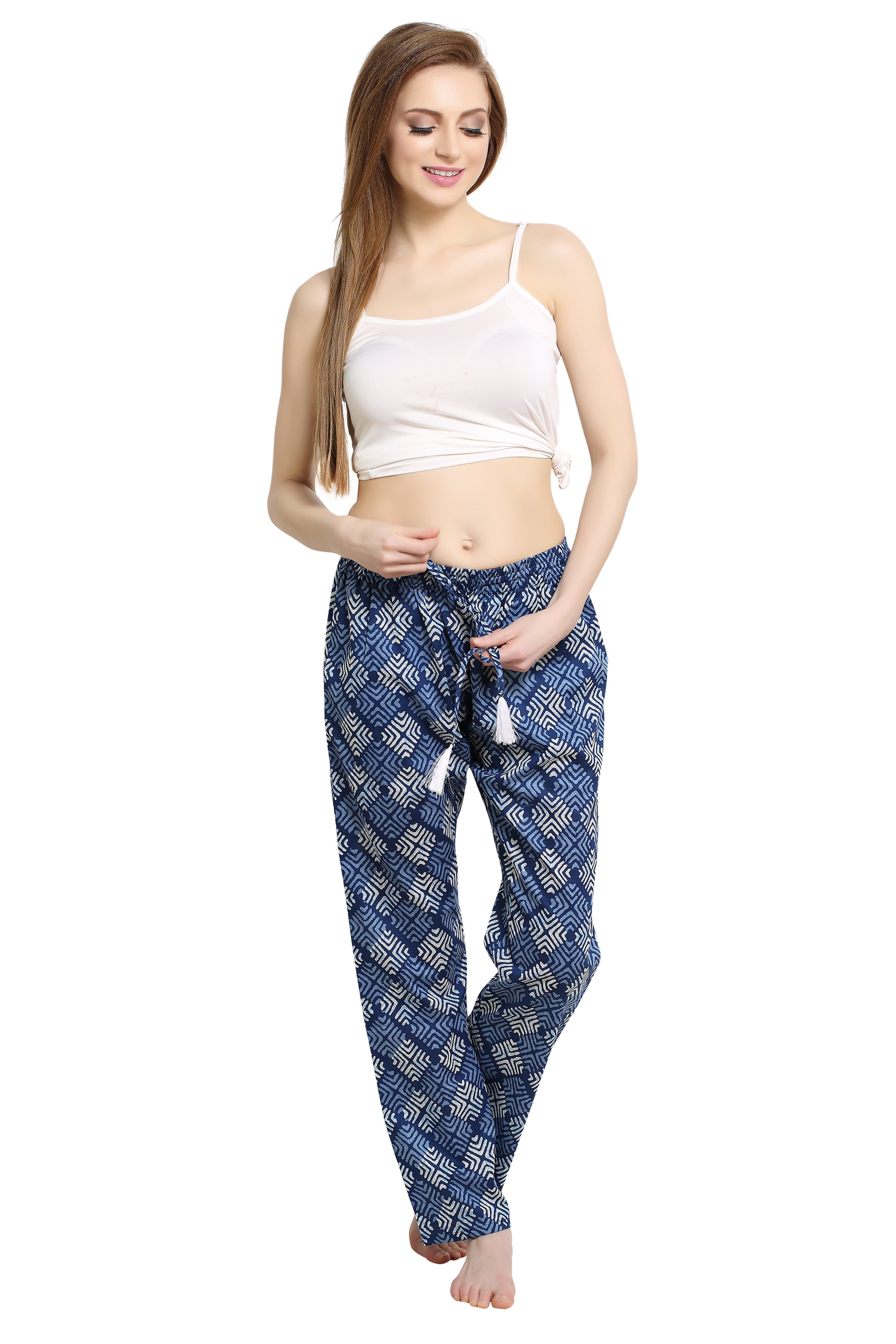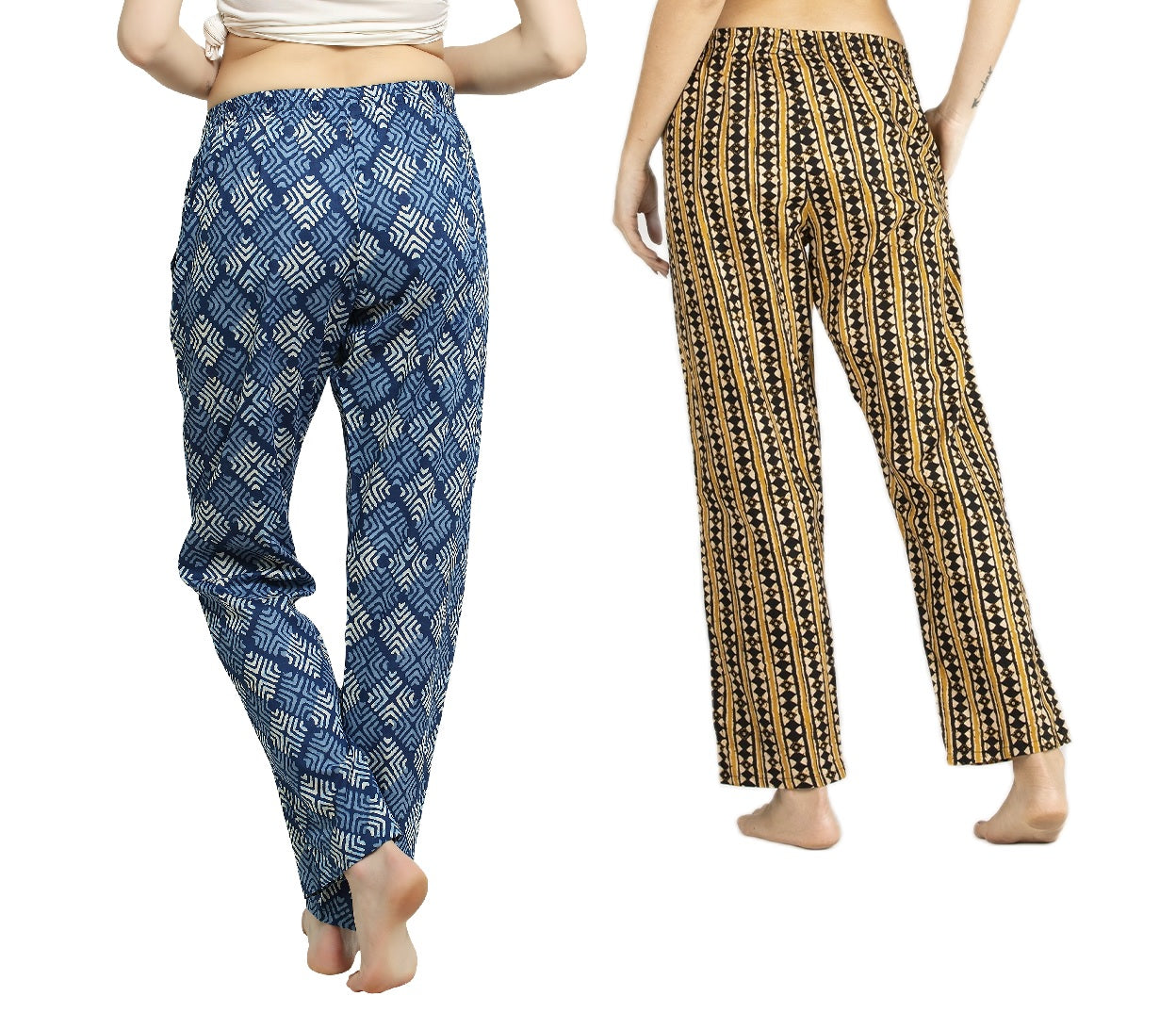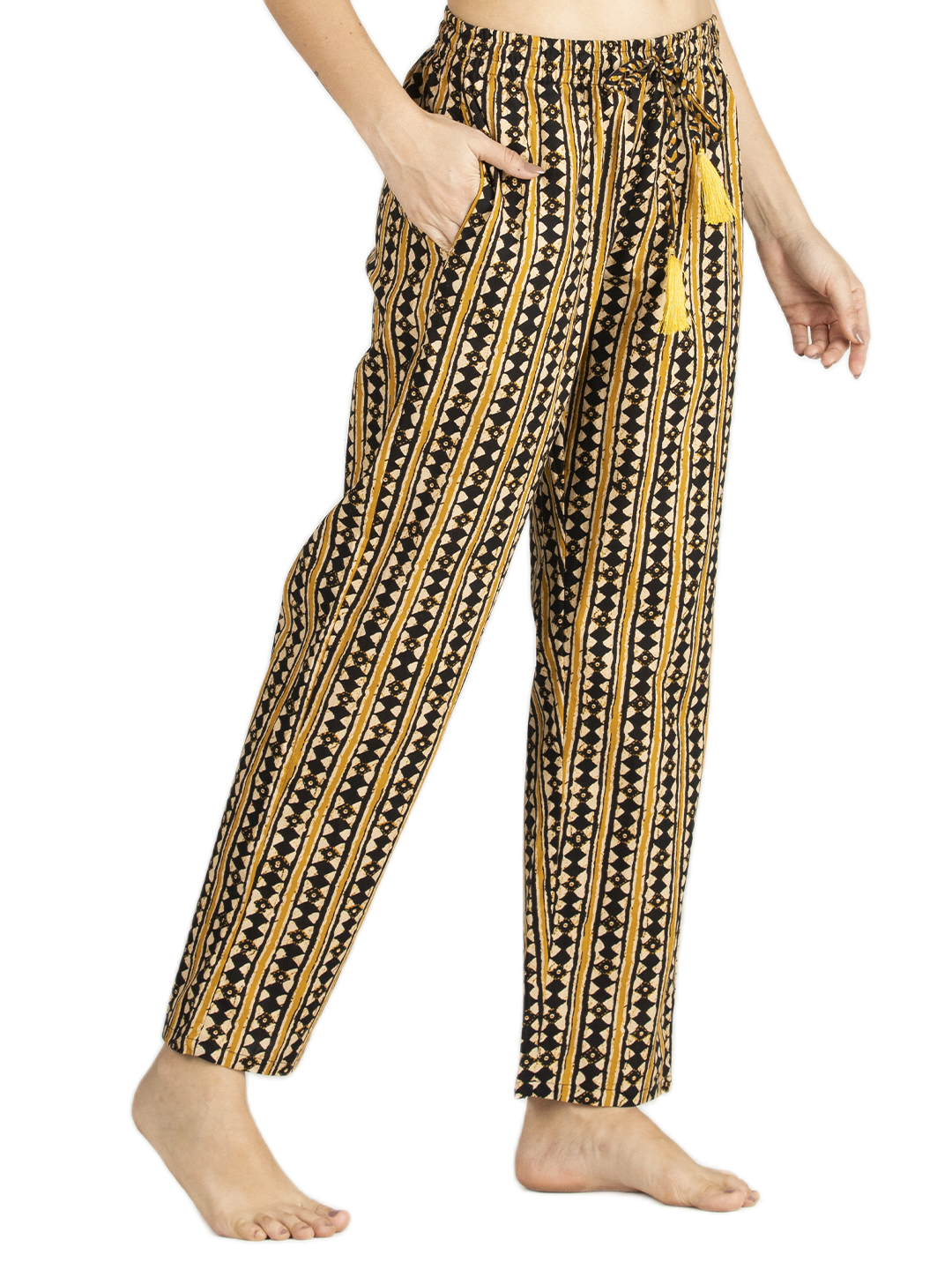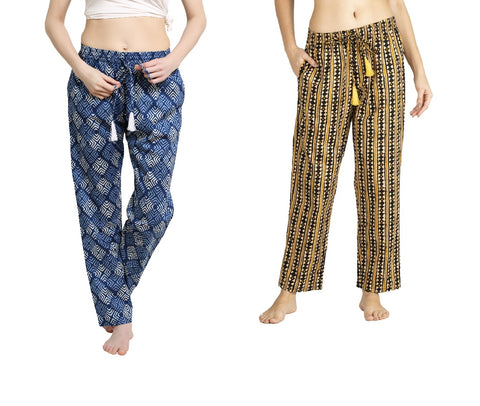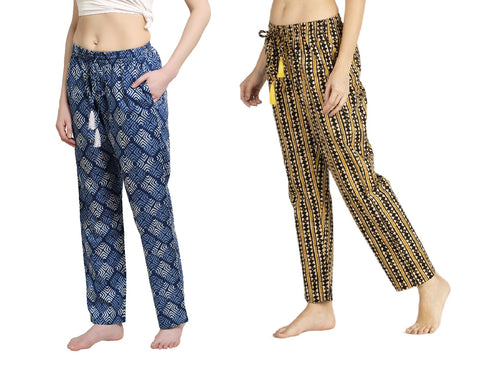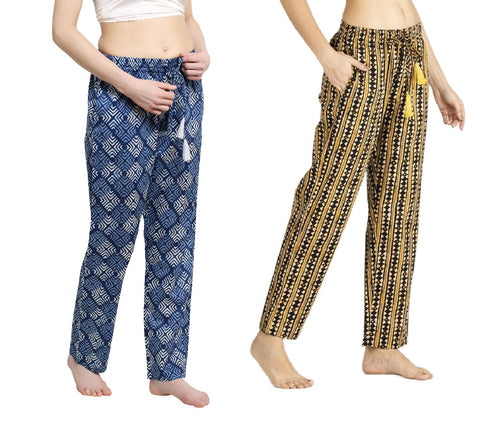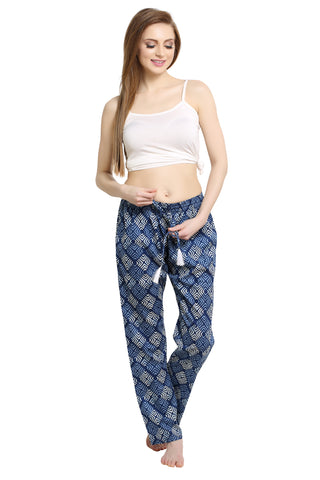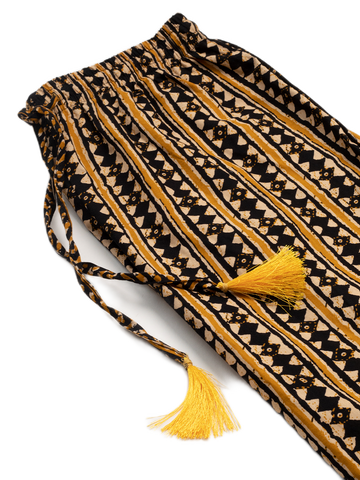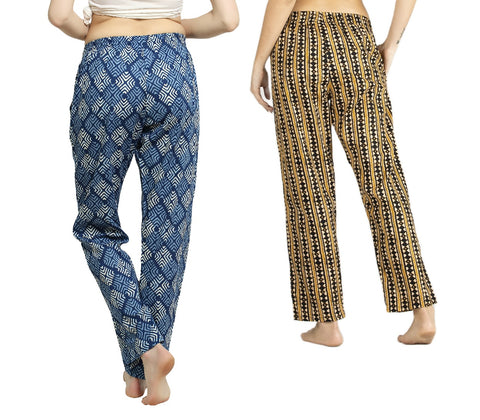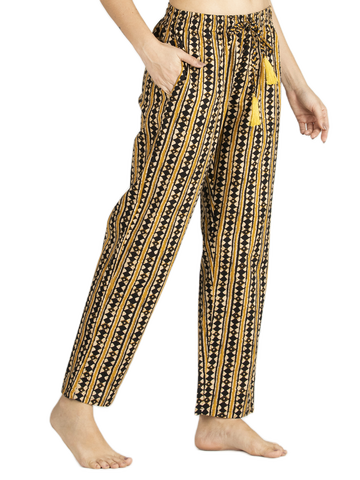 Evolove Pyjama Pants for Women Combo Pack | Women Pyjama Cotton with Pockets Super Soft Comfortable for Daily Use (S to 2XL Size, Black & Blue)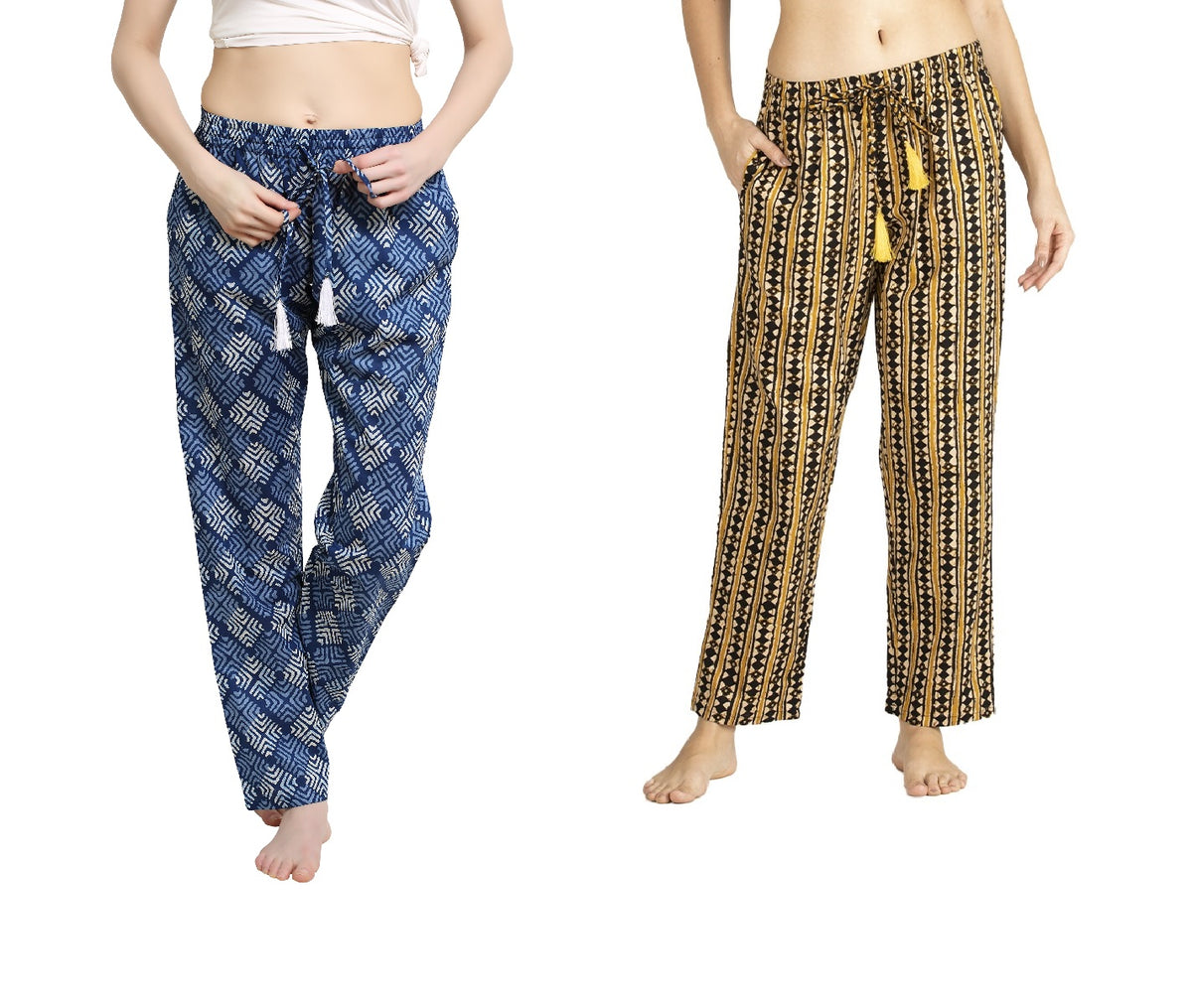 Evolove Pyjama Pants for Women Combo Pack | Women Pyjama Cotton with Pockets Super Soft Comfortable for Daily Use (S to 2XL Size, Black & Blue)
Evolove Women's Cotton Pajama Pants (Combo Pack of 2)
These Pyjama's Combos features waistband with drawstring closure and a relaxed waist & seat provides super comfort during your sleep or before and after workout. And stylish both side pockets to keep your phone or other goodies safe. These are the perfect pajamas for those nights when you want to let loose and channel your fun side all while looking incredibly cute! You'll love the stylish choice of fun colors, that injects any evening with a whole lot of cheer.
Here are more reasons to love these cute pajama pants :-
Functional drawstring waist create a great fit.
High quality workmanship produces a beautifully-finished piece.
Washes well without excessively shrinking or losing color.
Available in sizes from S to 2XL to fit most body shapes and sizes.